Cranberry sauce is an overwhelmingly popular Thanksgiving side dish in the United States. We haven't done the fact checking on it, but we'd bet that where you find a Thanksgiving turkey dinner, you'll also find cranberry sauce as well. And while we like to follow tradition, at our table, you'll find Cranberry Applesauce…cranberry sauce's sweeter cousin.
Cranberry Applesauce is a lovely variation of cranberry sauce. It pairs really nicely with poultry (if you like that kind of thing) and it's great with all of the carb-tastic dishes found at Thanksgiving. What's more, it's a fabulous precursor to dessert and it's easy to make! What could be better?!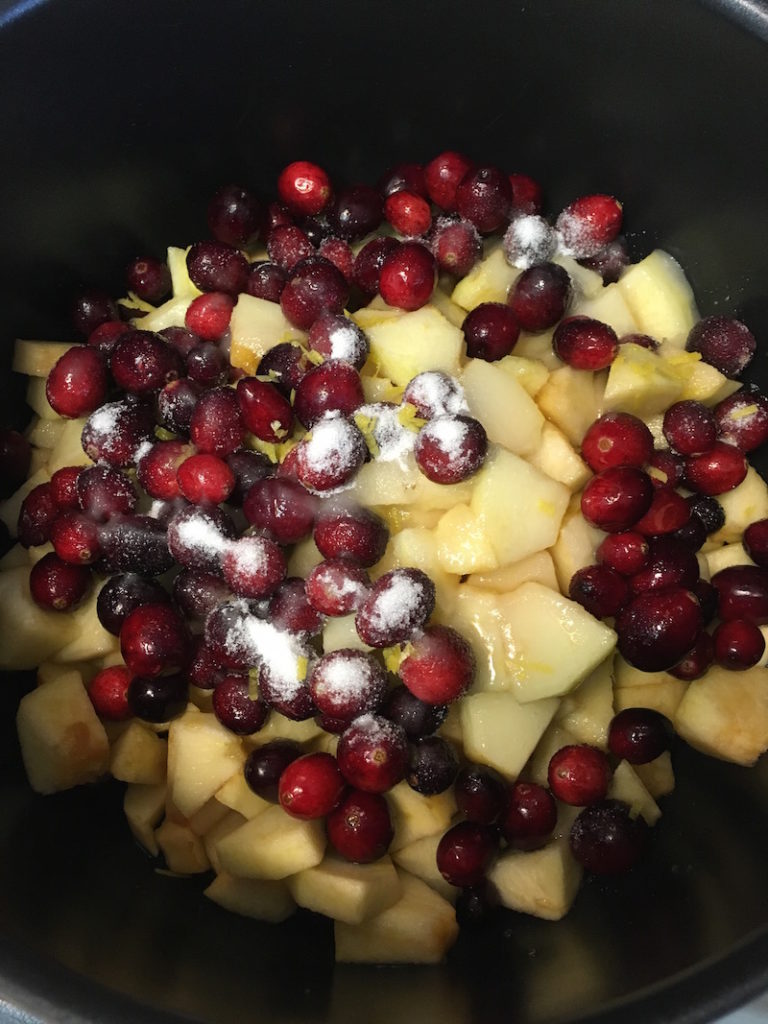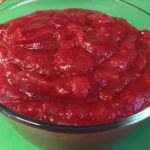 Cranberry Applesauce
A lovely variation of cranberry sauce that makes a wonderful side dish or a healthy dessert.
Prep Time 5 minutes
Cook Time 20 minutes
Total Time 25 minutes
Ingredients
2 lbs apples peeled and chopped (approx 4 apples)
2 cups fresh cranberries picked over
1/2 cup sugar
1/4 cup water
2 tsp cinnamon
1 tsp lemon zest chopped
2 tablespoons unsalted butter
Instructions
In a heavy saucepan cook the apples, cranberries, sugar, water, cinnamon, and lemon zest over medium heat, stirring frequently for about 15 minutes or until the apples are very soft.

Pulverize the apple mixture with a stick blender and stir in the butter.

Serve the applesauce warm or chilled.
Do you typically eat or serve cranberry sauce at Thanksgiving? Give this Cranberry Applesauce a try and snap a pic of your creation and share on social with #vegetariant.
Enjoy!